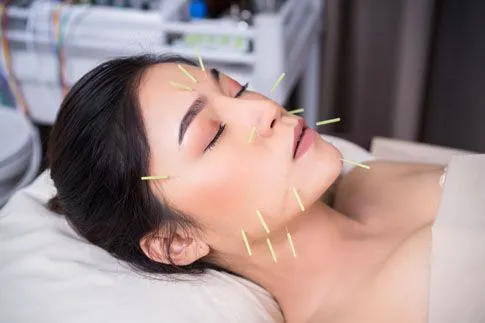 Acupuncture has been around for ages. Ancient Chinese people used it to treat headaches and severe body pains. Cosmetic acupuncture borrows heavily from traditional acupuncture. It is preferred over injection procedures because it naturally helps the skin to look radiant, smoother, and healthier. Here is what Chimney Rock Chiropractic, P.C. recommends you need to know about cosmetic acupuncture.
Face & Neck Lift Cosmetic Acupuncture
Studies have shown that 90% of clients who undertook the procedure noted a remarkable improvement that was not limited to their faces only. For this reason, it is safe to say that cosmetic acupuncture procedures are anti-aging treatments that positively affect an individual's health.
Why Does Cosmetic Acupuncture Work?
The treatments work because they stimulate the circulation of energy (Qi) and blood in the face. An increase in blood circulation helps moisten the skin and stimulates the production of collagen, increasing muscle elasticity, and tone.
What Are the Benefits of Cosmetic Acupuncture?
The treatment is more affordable, safer, and healthier compared to modern anti-aging therapies.
Cosmetic acupuncture does not have the side effects that people experience after facelift surgeries or injections. Numbness, muscle atrophy, and scarring do not exist if you choose cosmetic acupuncture. Clients who have done the procedure did not have stretched, puffy, or burned faces.
Other Benefits of The Procedure
You will note a reduction in the number of wrinkles.
Cosmetic acupuncture reduces skin saggy-ness
Improved health and general well-being
Age spots can clear or reduce
Smoother cheeks
Who Is Not Suited For Cosmetic Acupuncture?
Cosmetic acupuncture is not suitable for you if:
You have any seizure disorder
You are pregnant
You have unmanaged or uncontrolled hypertension
You are on any blood-thinning medication because the drugs can easily make you bruise.
You have recently received any facial injections; you may have to wait until they have worn off.
What You Need to Know Before Getting Started
It is essential to have one initial session to discuss your medical history and determine if you have any physical or mental issues that require treatment. This session is vital because the procedure seeks holistic improvement.
After the initial session, you will have a certain number of additional treatments for ongoing improvement. If you are looking for effective anti-aging treatment with no side effects, then cosmetic acupuncture is for you. Contact our clinic (308) 586-1080 today to schedule an initial consultation and evaluation.